Frequently asked questions
How Do I Wrap the Bonna-Wrap?
---
Please watch the video down below.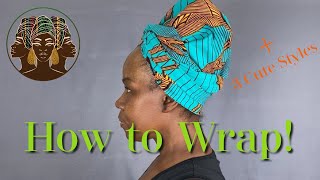 ---
Do You Accept Returns or Exchanges?
---
We do not accept returns or exchanges, all sales are final.
---
How Do I Wash and Dry My Bonna-Wrap?
---
Your new Bonnawrap can be washed by hand with cold or lukewarm water and gentle detergent, air or line dry. Bonnawrap can also be machine gentle cycle cold water and air dry. The prefered method is hand washing. Note*: Do not put this item in a hot dryer it will shrink.
---
Do you make any custom orders?
---
We do make custom orders, expect a minimum of 4 to 6 weeks for delivery depending on the order.
---
Can I order multiple of the same kinds of accessories?
---
Yes, you must allow minimum 4 to 6 week depending on the accessories and how many you are ordering. All hand-beaded items may take longer then 6 weeks depending on how many units being ordered.
---
---
---
---